Anyone who associates that man with shame is a grimy gritty stinky douche nozzle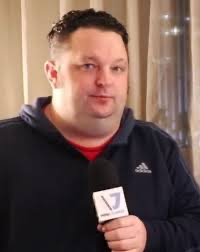 He looks like Jim Ross, after the stroke.
That isn't a shooped/doctored photo?
Fedor tapped to werdum
The all you can eat buffet tapped to john morgan
I still remember werdum making that goofy ass fuckin face in the intros to the stipe fight then he got knocked out in 2 mins
Behead those who insult Fedor!
EDIT: This is a joke and not an actual call to violence against John Morgan
Nah fuck him. He also said Cro Cop gave up against Nogueira. No respect.
Dam now I'm even more triggered!
He's the only person in favor of managers getting paid from performance bonuses.
Fucking pathetic
Fuck that grotesque fat pos. Maybe he wouldn't look like a real life Peter Griffin if he decided to tap out earlier at the buffets
Morgan right now is probably tapping the bottom of the Pringles can he had for breakfast.
Well, he is MMA royalty. Such a stellar fighter as he is can talk about other legendary fighters, right?
What a douche
That's really interesting because you can hear the ridicule in his voice when he says that about Fedor. But what is more interesting is that someone in the other thread discussing John Morgan said he was paid by Zuffa to fly to every event around the world 4 or 5 years ago in order to softball questions to Dana at the press conferences there. That time line matches the above video's date - says its from 6 years ago. Conclusion being he was paid to bash Fedor as well.