If that's the case I have no problem with it. I am tired of 'champions' dictating who they fight though…and this crossover shit with boxing is ridiculous… ESPECIALLY when you haven't even defended the belt yet. IMO, it arguably isn't even really yours yet until that happens.
Make champion the verb. I'm sure Francis will try to do that.
I figured this had to be just a date thing. Looking at what was said, the context tells me he'll likely say yes to a later date, if Jon drags ass, and they offer Lewis again at a later date.
lol at the m'fer having the belt a week and already going diva! Fuck him!
This is why I was saying Ngannou needed to fight Black Beast again as a title contender elimination bout.
If Ngannou is that good, he will beat both Jones and Lewis.
Just like if Poirer really is that good, he will beat Conor again and the winner of Chandler/Oliveira.
Francis said right after the Stipe fight that he wasn't gonna fight until at least July or August. This is a non-story.
Does not start very well. HW Champion declining fights right away meh…
If you are only going to try to defend the belt one time, that's the payday you want.
Win or lose that is life changing money.
Troll post is obvious. Porier has an insane record to back up any arguement about being "good"
Interesting. I would like to see what happens if Francis catches a real bomb from Derek. I don't mean a one punch KO. But If Derek hits him clean, and hurts Francis. Will he curl up, not like it. Or will he still come forward.
Derek was definitely the more game in their first fight.
He declined the date offered, not declined to fight Lewis.
Terrified?
Did you actually watch the fight? Derrick looked terrible in that fight as well.
Stipe caught him with a decent shot and that led to Stipe getting finished. I doubt he's going to just cower in fear if he gets hit.
Couldn't agree more. Depending on the outcome of his next fight, this may be the only time in his UFC career where he has leverage of some sort. Can't blame the man for using it.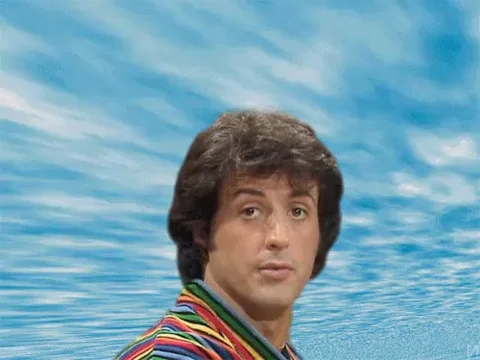 The UFC only really wanted that fight in June anyway because of timing…they want a better main event for that June show. If they REALLY wanted that fight, they could have booked it for August when Francis said June didn't work in terms of timing.
Similar to when DC fought Lewis…they liked Lewis in the title fight based on the date they wanted a title fight…if DC didn't take that fight on that date, they weren't going to put Lewis in for a title fight. I think we'll see the same thing here. Francis will fight Bones in August.
Definitely not denying that Poirer isn't good. But obviously some people felt he was ducking Chandler and even Oliviera and the title, for that matter, by going immediately with a Mcgregor rematch.
And by "good", I mean Poirer is on the verge of entering GOAT (sans Khabib) territory if he beats Mcgregor again and wins the title against the winner of Chandler/Oliviera.
Oh! That was supposed to be funny? My bad.
How can you say he's entering GOAT territory when he's never won the belt? At no point in his career so far has he been the best fighter in his division. Without winning the belt and defending multiple times, I have no idea how you can even think about including him in the GOAT conversation. He has like 2 wins ever over guys who were in the top 5 at 155 when he beat them. Even with a second win over Conor, he's still well behind guys like Pettis, Henderson, Frankie and RDA.
He's a great fighter, but let's stop with the GOAT shit until he can prove he's the best in the world at 155 for a fight or two.