NICELY DONE SIR!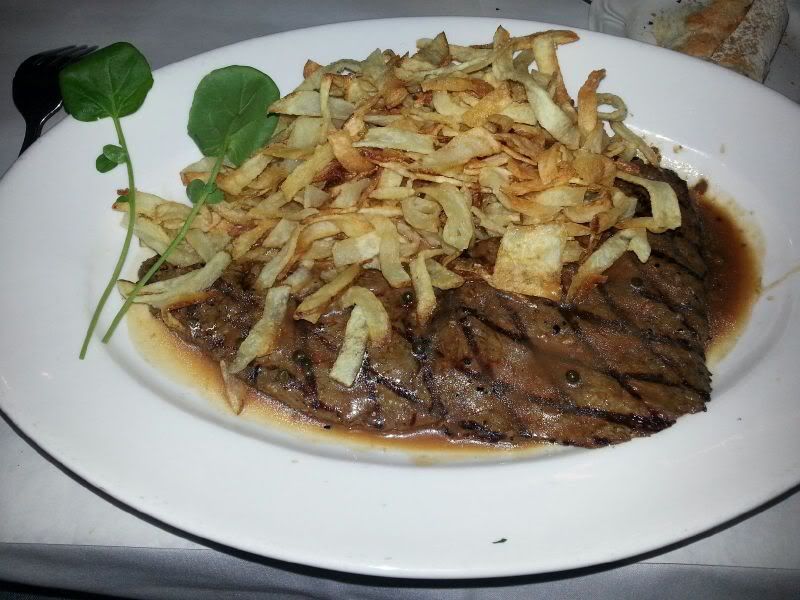 Looks like a cross between plate lunch teriyaki slices and hungry man salisburi steak TV dinner. Explain yourself young man.
it's just one tenderized sirloin in that pic
Whoa! Holy eye trick illusion Batman! That looked like three thin steaks to me! Tell me about Mon Ami Gabi.
The brie burger is good too
I had a hotdog at the Chevron.






Jerks.
That's a gorgeous steak. Mon Ami Gabi is a lovely place.
Also, best coffee I had in Vegas. Was it a roast duck with poached egg I had for breakfast there...? So good.
Favorite dinner spot in Vegas might be Jaleo. Ever been?
never been hackett. the menu just didn't seem appealing to me.
I love Spanish food so I could be biased but man I love that place.
Don't love the price tags but I'm there once a year.
$20 gin & tonic??? Ha!!!
Mon Ami Gabi =winner. About $25 an entre, well worth it in sin city ! Will definitely return to try their diverse menu.
worth the extra 15 for the rib eye. WELL WORTH IT