Bassist from Cro-Mags, tattooed guy and BJJ student.
I live an hour south of where you will be. I am going to try to be there.
tough to do with work and a little girl at home, but will try.
Dont hurt any walls Mikey !
"UFC Superstar?"
his favorite fighters are Chuck, Anderson Silva and whoever else he hasn't seen lose yet. fuckin newbie assholes think they own the place LOL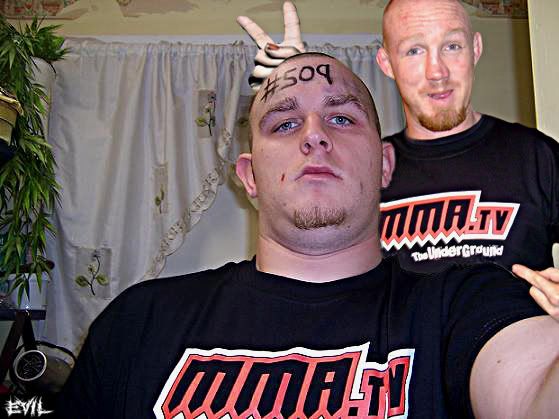 Paul u kick ass. Not sure why the UFC does'nt let u KO Silvia? But what the hell. you the man. Please don't hurt Kimbo, I love hearing all these guys talk about how bad ass he is.....lol....
U guys kick ass, if you can make it tommorrow, come in and get some ink with me.......