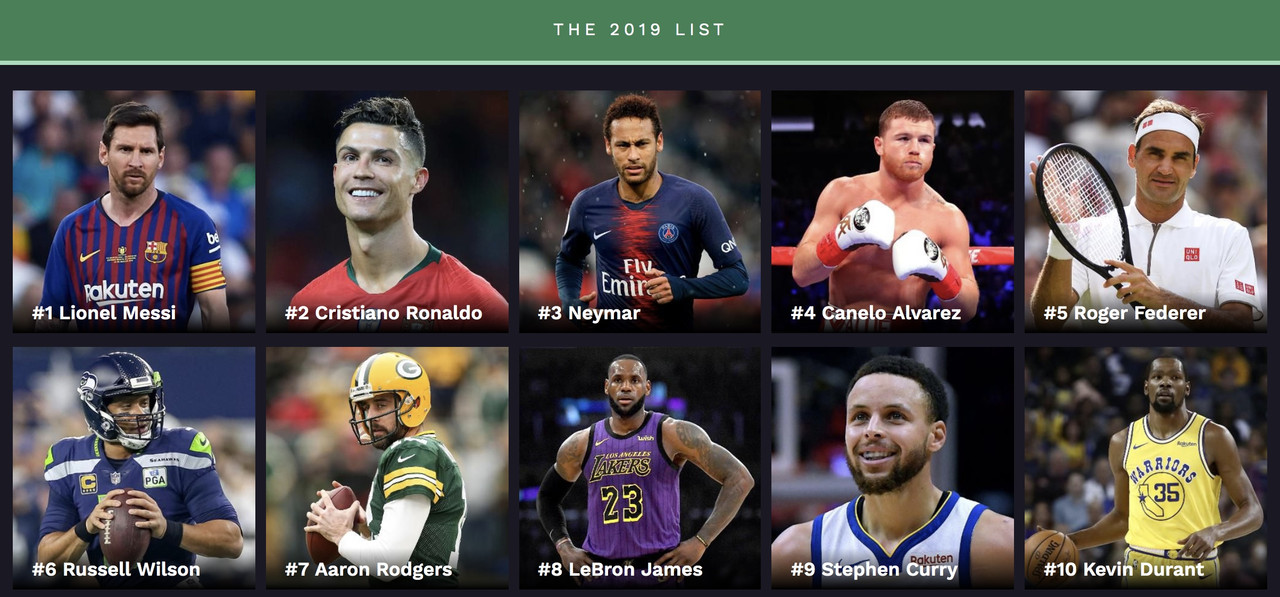 Forbes highest paid athletes 2019. Please show me one athlete on that lists the deliberately insults and provokes fans, or insults opponents or their mocks their countries. Each guy on the list has hit the trifect of pro sports:
*respected by his peers
*worshipped by fans
*admired by the press
Every fighter in the UFC would lay his ass to the sun to be in that top 10.
You will never reach that plateau if your model is Colby Colvington, or god forbid, Chael Sonnen.