My body is not Ready for this.
I laughed so much when I saw this earlier. Just when I thought Thriller couldn't get any more fucked up they really outdid themselves here.
Trump had been around fights for decades.
Makes sense to me.
Looking forward to it.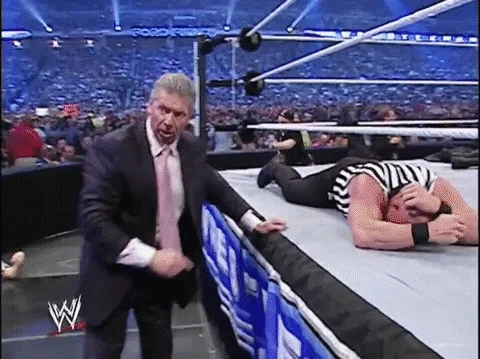 I am a giant Evander Holyfield fan, but I don't think that I have it in me to sit through a broadcast that consists of the Snoop,Trump and Mauro Ranallo. That has to be the worst broadcast team in the history of sports.
Good to see Trump getting back in the action on Sept. 11th to commentate on two washed up fighters trying to catch a pay day. This fits well with his oval office social media career.
My President went to WrestleMania and whooped Vince McMahon's ass. Honestly that's bad ass.
My body is ready…. No homo
Yeah thank God we got him out of there and replaced with such a brilliant economic and military tactician. Just killing it so far and we are only a few months in. The future looks bright.
What a fucking cuck you are. The guy is renting space in your head. Please go seek help for your TDS you loser. How's Biden doing, you shit stain?
People that say 'cuck' are so pathetic.
Also, there is only one The Donald, and it isn't the orange conman.
I like this more than ODLH just on size and strength.
Pretty amazing this is happening really.
Haters gonna hate.
Some would rather see high-level midgets bouncing around an octagon.
Give me Evander Holyfield vs. Vitor Belfort any day.
And the true elected President ringside with the legendary bi-polar rock & roller.
As Lex Luthor once said, "what more could anyone ask?"