Randomly thought about him. He was a fighter I loved to watch. 
He was awesome, I was a big fan. His fight against Paul Taylor was wild
Dan Hardy stole his thunder
remember this eye?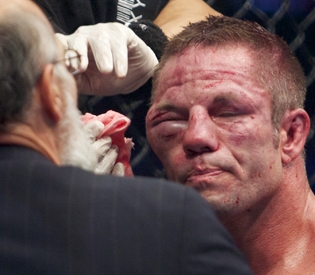 He ALWAYS came to scrap. He made those first  UFC Germany cards awesome. His match with Paul Taylor!!!!! Epic
He runs a gym in Raleigh, NC and trains at a gym I train at south of Raleigh. He's still ridiculously in shape and training all the time. 
Card -
Wow he looks in great shape!
ranier wolfcastle -

remember this eye?
The E.T. eye, how could I forget