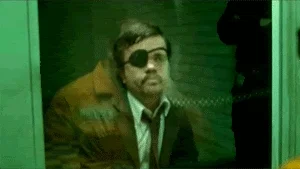 Makes sense, because I would skull fuck you.
Screen name and profile pic both check out
No he's the only unbiased one of them all. Watch him commentate on the Dave's grant fight. A guy who's his friend & he doesn't hold back criticizing him. He does a fair job compared to the rest
I like Bisping in all commentary/analysis/interviewer-like roles.
I've said this a while ago and it triggered Bisping fans.
He is a polarizing guy, people tend to either love him or hate him.
Bisping is like Tito and Woodley to me, I don't hate them, I just don't want to listen to them talk.
Bisping is awesome. You ate out your dad's bumhole so I won't be taking your opinion seriously
Yeah but at least you admit you don't really care for the guy. Most people just shit on his commentary skills but it's really his personality.
His wife is hilarious and gorgeous and I his son Lucas hiding from the camera haha
Believe you me on the GAS digital network
I love Bisping as commentator