Maybe the first time he loses his foot putting it up someone's ass imo...
oh dougie with the sweet comeback
Dougie, I'll take you up on a t-shirt bet on this fight.
horodecki will not lose this fight
guillet is a good fighter but not that good yet
I see hes fighting june 3
Daniel Gracie vs. Wes Sims added to June 3 fight
May, 15 2006
by IFL.tv
June 3, 2006 Fight Card Information
Click here to buy tickets | Seating Chart | Fight Card | Commercial Spot | Radio Spot
Fight Date: June 3, 2006 Location: Trump Taj Mahal, Atlantic City, NJ 8:00pm est
Weigh-in: June 2, 2006 Location: Trump Taj Mahal, Xanadu Theatre 6:00pm est
Tigersharks vs. Silverbacks - First Team League Championship
Maurice Smith ? Coach | Pat Miletich ? Coach
155 lbs.Steve Bruno vs. Bart Palaszewski
170 lbs. Brad Blackburn vs. Rory Markham
185 lbs. Dennis Hallman vs. Ryan McGivern
205 lbs. Reese Andy vs. Mike Ciesnolevicz
265 lbs. Devin Cole vs. Travis Wuiff
Super Fights
155 lbs. Erik Owings vs. Chris Horodecki
170 lbs. Jay Hieron vs. Jake Ellenberger
205 lbs. Alex Schoenauer vs. Jamal Patterson
Grudge Match - Superfight
265 lbs. Daniel Gracie vs. Wes Sims
horodecki is gonna get owned badly.
guillet will dismantle him
guillet by sub 0:45 round 1
so...he'll fight in IFL and then in TKO 27 days later...what's the problem
I dunno, you Montreal guys have a tough time paying up on your t-shirt bets! LOL!
damn dougie's on fire tonight lol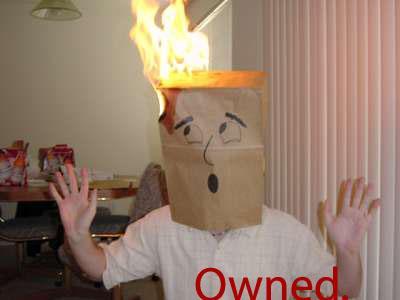 Wouldn't Guillet have to take Horodecki down in order to sub him or is it gonna be one of those flying reverse oma plata powerbomb deals???
Either way, Chris by TKO.
...barstool prophet imo...
No, just a guy that realizes that Chris Horodecki has wrestled for years, wrestled a couple National tournaments, and can pretty much dicate where his matches go.